Ancient Sumer Crossword Puzzle
Sumer is the earliest known civilization in the historical region of southern Mesopotamia, emerging during the Chalcolithic and early Bronze Ages between the sixth and fifth millennium BC.
Recommended: Check out this Advance Crossmaker Maker to create commercial use printable puzzles.
Title
Words List
(answer : question or clue)
Font / Cell Box Style
TIP: Use update button to toggle answers or apply styles like font, cell spacing, cell shades, puzzle size or paper output without generating the new puzzle.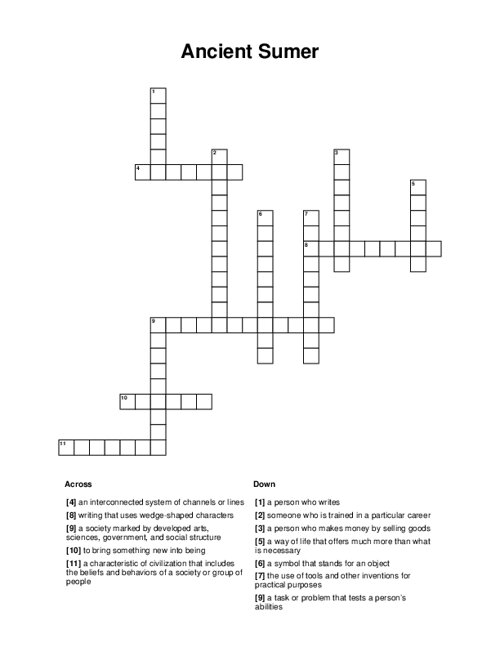 Make sure to regenerate the puzzle to apply any changes.
Output:
Download Print
Try this another Crossword Puzzle Maker with different layouts.
Download will include unfilled worksheet and an answer key sheet.