Back to School
Word scramble puzzles based on educational or back to school related stuff and terms.
Recommended: Check out this Advance Word Scramble Puzzle Maker to create commercial use printable puzzles.
Title
Instructions
Words List
Shuffle words / Sort words
Font Style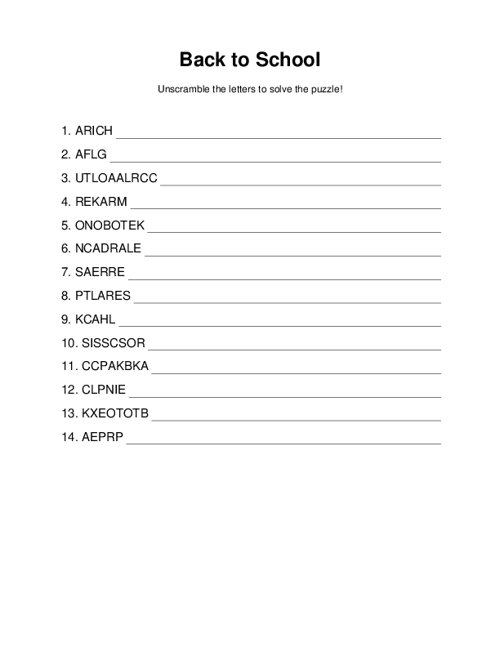 Output:
Download Print
Download will include puzzle worksheet and an answer key.